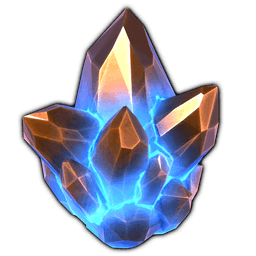 An Arena Crystal is a Crystal. One Crystal is purchased for 2000 Battle Chips, while five are purchased for 10,000, and 10 are purchased for 20,000. The Arena Crystal is widely known for being the only place where Punisher is obtained from a Crystal, despite the fact that the Versus Crystal also awards Punisher. However, Arena Crystals are most notorious for giving copious amounts of Gold. Besides Gold, Arena Crystals can also award Tier 4 or 5 ISO-8, Health Potions, Revives and Units.
Potential Rewards
3000 Gold
5000 Gold
10000 Gold
15 Units
45 Units
65 Units (very rarely)
Ad blocker interference detected!
Wikia is a free-to-use site that makes money from advertising. We have a modified experience for viewers using ad blockers

Wikia is not accessible if you've made further modifications. Remove the custom ad blocker rule(s) and the page will load as expected.